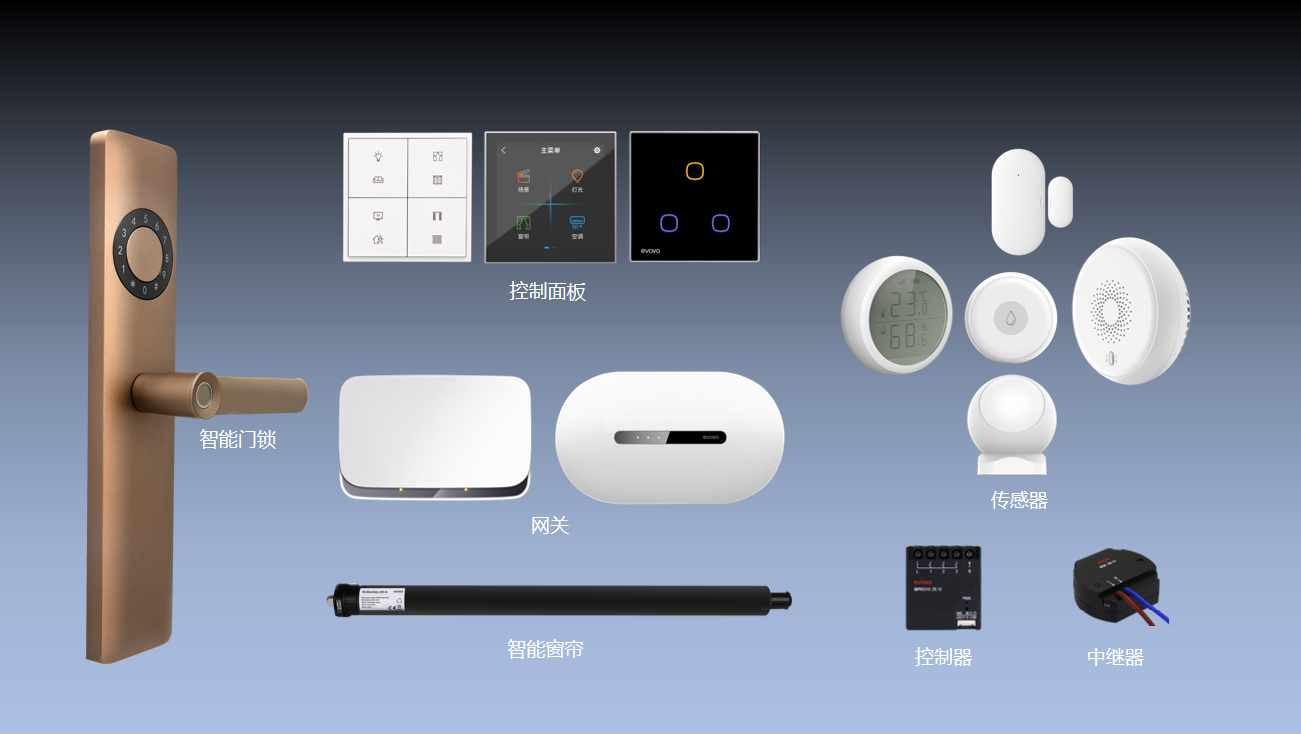 Think about it. When you wake up in the morning, your mobile phone is automatically connected to the coffee machine and water heater. It only takes a few minutes to get a delicious breakfast, and you don't have to go to work on an empty stomach anymore. After going to work, the house will turn off all unnecessary switches by itself, but the safety monitoring function will continue to work, and will automatically remind you in case someone tries to invade. When you come home from work, the warm lights will automatically light up, and the room temperature will be automatically adjusted to a comfortable level. Sitting on the sofa, the TV will automatically broadcast your favorite channel. Everything is so beautiful.
This is not a fool's dream. Smart home automation has become a future trend. Every home device is equipped with electronic sensors to communicate with each other. The centrally controlled LCD panel controls all kinds of smart home devices, such as safety sensors, thermostats, lights, curtains, kitchen equipment, heaters, etc. Generally speaking, smart home is to liberate your hands, smart door locks, smart voice lights, smart air conditioners, smart robots, smart speakers... To serve your life exactly as you want, so that you can enjoy the convenience and comfort brought by automation at home.
Smart home devices cannot be separated from electronic connectors. Based on strong R & D and innovation capabilities, aitem provides smart connection solutions for the whole scene. Household appliances should first be safe and reliable. According to the requirements of industry and regulations, it is particularly important to design high-quality, safe and reliable devices. The module connection, various high-frequency connections and power connection systems designed by aitem have the characteristics of stable performance under the environment of ultra-high plugging times. Secondly, the integration requirements of household appliances are getting higher and higher, and the connector cannot occupy too much space of the equipment. Aitem technology continues to improve the miniaturization development technology of connectors, which can be applied to micro connectors of 0.5mm or less, and can meet and exceed the strict requirements of multi contact surface adhesion technology for coplanar contact, with high accuracy and low cost.
Aitem connector is designed to meet the increasingly complex needs of the next generation of smart home, providing high-performance, safe, reliable and proven connectors that meet various industry standards. For example, compact connectors can make efficient use of power and have extremely high output performance. They are very suitable for fashionable household appliances, including air conditioners, robot vacuum cleaners, dishwashers, washing machines and refrigerators. Modular products of standard and power line to board connectors have been widely used in various components of household appliances, including circuit units, control units, motor units and power supply units of microwave ovens, dishwashers, coffee machines and mixers.