USB connector is a common connector product in our production and life, which can be used for fast charging and efficient data transmission. In order to adapt to a wider range of application scenarios, ATOM launched a professional waterproof USB connector.

The product adopts waterproof gasket design, can effectively prevent the external liquid into the equipment circuit system, to meet the waterproof requirements of all kinds of electronic products.
Waterproof USB Type-C connector has the following advantages: signal integrity, power consumption, and environmental protection:
I. Requirements for signal integrity
Higher signal integrity equals faster data rate, so it is best to choose the USB Type-C connector product with the best signal integrity. In some cases, the connector manufacturer can provide 10Gbps throughput based on experience with previous data products.
Two, power consumption requirements
Because USB type-c connector products can transmit up to 100W of power at 5A, and Micro USB systems can transmit 10W at 5A. Therefore, USB Type-C connector products charge faster and demand more power.
Three, environmental protection requirements
In order to provide the environmental protection required by the user, waterproof USB type C connectors need to have rubber seals and seamless housing to be waterproof, and these connectors should be IPX8 waterproof (according to IEC 60529) and durable enough to perform thousands of insertions. The usual addition of board fixation features helps achieve a robust design of waterproof USB Type-C connectors and provides high reliability and quality.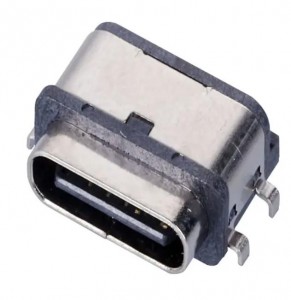 The performance parameters
Maximum current per contact 5.00A
Voltage - Maximum 20V
Contact resistance 40 mω Max
Insulation resistance 100 mω Min
Resistant voltage 100V AC R.M.S
Product advantage
The protection level reaches IP X8
Gold plated terminal, oxidation resistance and corrosion resistance, more stable transmission
It can work in an environment ranging from -40ºC to +80ºC
Industry application
ATOM's waterproof USB connectors are being used in computers, smartphones, tablets, laptops, wearables, small household appliances, data centers, medical devices, in-car infotainment systems, and more.
---
Post time: Sep-28-2022